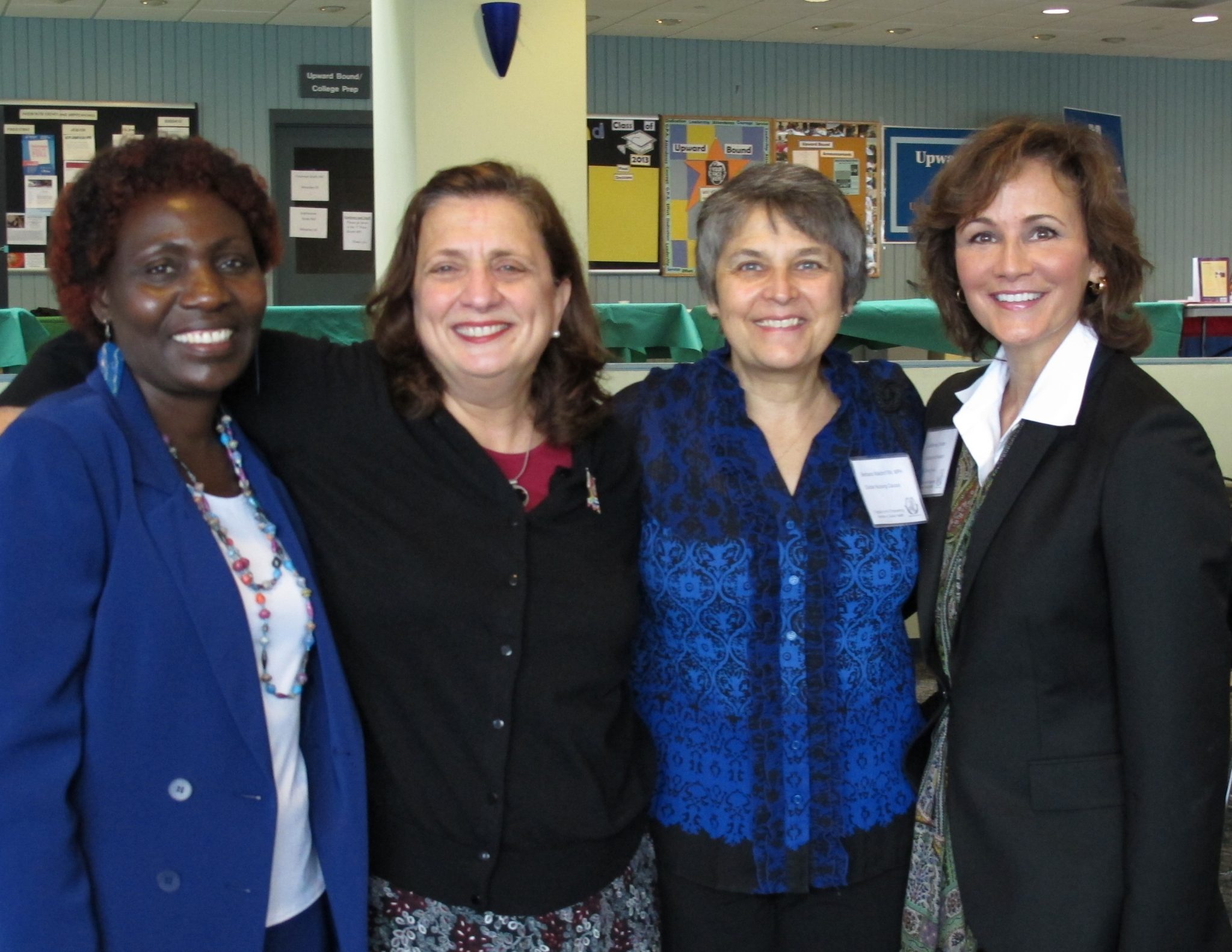 About the Organization
The Global Nursing Caucus (GNC) is a US-based nursing organization with global reach. The GNC was established in Boston in January 2011 by a group of nurses with common global health interests, in response to the need for improved collaboration and information dissemination in the rapidly evolving field of global health nursing. Through information exchange on international health policy, practice, and education, and community building, the GNC hopes to improve the quality, efficacy, and visibility of the care delivered by the nursing community across the globe.
A Secretary/Treasurer, two Board Co-Chairs, a Board of Directors, and group of Advisors currently govern GNC. The Board and Advisors include members of academic institutions, non-profits, and affiliate organizations. We collaborate closely with the nursing and midwifery group at Global Health Delivery Online and the Global Alliance for Nursing and Midwifery (GANM).
Our Vision
The Global Nursing Caucus envisions a world in which nurses collaborate globally, impacting research, practice, and policy, in order to advance health for all.
Mission
Our mission is to advance the role of nurses in global health practice, education, and policy through advocacy, collaboration, engagement, and research.
Collaboration
Building a global network of nurses sharing innovative solutions to global health issues
Advocacy
Promoting nurses' leadership and perspective in global health
Education
Sponsoring events, offering mentorship, and providing an online information bank
Research
Supporting nurses' research in global health
Global Health Review aims to bring together students and professionals across all sectors and disciplines to promote awareness of global health and collaborate to discuss and address critical issues.
Partners In Health (PIH) is an international non-governmental organization working in 10 countries globally. PIH's mission is to provide a preferential option for the poor in health care. By establishing long-term relationships with sister organizations based in settings of poverty, Partners In Health strives to achieve two overarching goals: to bring the benefits of modern medical science to those most in need of them and to serve as an antidote to despair.
Global Health Delivery Online (GHDonline), a product of the Global Health Delivery Project, is a platform of expert-led communities where health care implementers collaborate to improve the delivery of health care. GHDonline's nine public communities are dedicated to improving health care delivery through global collaboration. Communities are thematically based, and led by more than 30 expert moderators. GHD's overall mission is to build a network of professionals dedicated to improving the delivery of value-based health care globally.