Advisors
Julie Anathan, RN, MPH
Barbara Astle, PhD, RN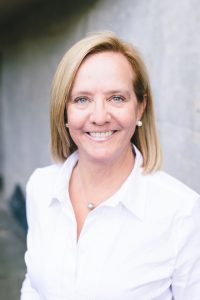 Dr. Barbara Astle is an Associate Professor of Nursing and Director for the Centre of Equity and Global Engagement (CEGE), Trinity Western University, Langley, British Columbia. Her research focuses on global health and equity, social justice; global health education at the undergraduate and graduate levels (global citizenship, global health competencies, and partnerships), social media, and research literacy. She publishes on global citizenship, global health and host competencies, partnerships, nursing education, and research literacy. She co-authored the book "Research Literacy for Health and Community Practice" (2017). She is a member, and upcoming Co-Chair, of the Consortium of Universities in Global Health (CUGH) Competency Sub-Committee, and Contributing Scholar to the CUGH Global Health Education Competencies Tool Kit (2017). Dr. Astle was Past Chair of the Canadian Society for International Health (CSIH) in 2009 – 2012. In 2017, she received an Excellence in Nursing Education Award from the Association of Registered Nurses of British Columbia, Canada.
Robyn Churchill, CNM, MSN
At Clinton Health Access Initiative (CHAI) Robyn supports national Ministry of Health programs and planning and policy in nursing, midwifery, Family Planning and Maternal-Newborn heatlh. A CNM for 20 years, including as Director of Midwifery of the largest midwifery service in New England, Robyn then joined Harvard as Research Director for the BetterBirth trial of the WHO Safe Childbirth Checklist. Robyn has consulted in mobile health technology, development of quality indicators in maternal/newborn and reproductive health, and developed a facility-based program for professional midwifery advancement. Since joining CHAI in 2015, she helped standardize CHAI's clinical mentoring programs, created a systems improvement coaching program, led development of a core set of indicators for healthcare quality, and provided technical input for manufacturing of quality, low-cost medical devices for chidlbirth training and practice. She serves on CHAI's Scientific and Ethical Review Committee and Clinical Science Team. At ACNM', Robyn serves as Chair of the Division of Global Health, and as a peer reviewer for the Journal of Midwifery and Women's Health, where she has also been a media reviewer. She sits on the boards of Global Health Media Project and Global Nursing Caucus, and is a midwifery consultant for Seed Global Health. Clinical appointments included Harvard Medical School, Yale School of Nursing, and Boston University Medical School.
Monita Baba Djara, MSc, DrPH
Pat Daoust, MSN, RN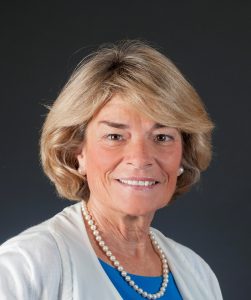 The World Health Organization's "Right to Health" (the right of everyone to the enjoyment of the highest attainable standard of physical and mental health) has been the foundation of Pat Daoust's nursing career. Throughout her career, she has successfully developed and implemented multiple advocacy and educational initiatives calling for the dissemination of relevant research to inform policy, positively impact practice, advance the elimination of disparities, and enhance the role of nursing on a global front.
Pat previously served as director of the Global AIDS Initiative for Physicians for Human Rights, which advocates for a comprehensive, evidence- and rights-based response to the global AIDS epidemic. There she oversaw a Gates-funded advocacy campaign to build a constituency of 10,000 health professionals, dedicated to promoting an evidence-based response to the global AIDS epidemic. Her outreach strategies directed at US and African policy makers impacted major legislation, including the President's Emergency Plan for AIDS Relief (PEPFAR). Partnering with health professional and women's organizations on the ground in Kenya, Rwanda and Uganda, Pat led the design of an advocacy platform Health Rights=Healthy Women to addresses the important role that human rights play in empowering women and girls. As a result, the restrictive "No Prostitution Rule" and abstinence-only educational programs under PEPFAR were removed, and support for the integration of reproductive health and HIV care was legislatively approved and funded. In Ethiopia Pat led a CDC-funded international team of nurses that developed the first HIV Nurse Specialist curriculum, resulting in expanded access; this has been replicated multiple African countries.
She has served as the chief nursing officer of Seed Global Health (Seed), a nonprofit non-governmental organization (NGO) dedicated to alleviating shortages of healthcare professionals and building sustainable health systems in countries with critical need. Pat is presently the Director of Nursing for Mass General Center for Global Health. She serves on the Policy Committee of the Association of Nurses in AIDS Care, is a member of the Advisory Council for the Global Nursing Caucus.
Sheila Davis, DNP, ANP-BC, FAAN
Rosanna F. DeMarco, PhD, RN, PHCNS-BC, APHN-BC, ACRN, FAAN
Dr. DeMarco, Nursing Department Chair, is recognized nationally and internationally for her outstanding interdisciplinary scholarship and community service. She was named the 2015 recipient of the "Excellence in Research Award" by the New England Regional Black Nurses Association. She is currently President of the Eastern Nursing Research Society (ENRS) from 2016-2018, and is a member of the National Leadership Council, Council for the Advancement of Nursing Science (CANS). Her program of research includes the use of community-based participatory research to identify culturally relevant and gender sensitive prevention interventions for women at risk and living with HIV infection and workplace safety. Projects include 1) a peer-driven prevention program for underserved Black women, 2) co- production of the film Women's Voices Women's Lives© featuring African-American women giving candid messages about HIV/AIDS prevention, (translated in Vietnamese and Spanish), 3) a peer-led intervention program using this film called Sistah Powah addressing healthcare adherence, safe sex behaviors, and self-advocacy prevention outcomes in Black women living with HIV infection, and 4) workplace civility, accountability, and safety interventions and measurement.
Lauren Ghazal, FNP-BC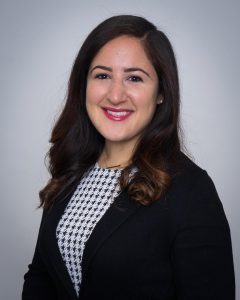 Lauren Ghazal is a family nurse practitioner and PhD nursing student. She is studying in the Florence S. Downs PhD Program in Nursing Research and Theory at New York University. She is also currently practicing as a nurse practitioner in New York City. Lauren's background in economics, and experiences in global health throughout her nursing studies sparked her interest in studying the nursing workforce, with a specific focus on migration. She and Pritika Patel are co-authors of the GNC Newsletter.
Clara M. Gona, PhD, FNP-BC
Patrice K. Nicholas, DNSc, DHL (hon), MPH, MS, RN, ANP, FAAN
Elna Osso, RN, MPH
Pritika Patel, MS, FNP-BC
Pritika Patel is a family nurse practitioner. She earned her bachelors and masters in nursing from Regis College in Weston, MA. While attending Regis, Pritika was a project assistant to the Regis College Haiti Project (RCHP). The goal of the RCHP is to improve access to quality health care in Haiti by advocating for the advancement of nursing education in Haiti and addressing the acute nursing shortage. Prior to Regis she received her BS in biology from Northeastern University in Boston, MA. Pritika has engaged in global health work in South Africa, Haiti and Grenada. Currently, Pritika co-authors the GNC's monthly online newsletter with colleague Lauren Ghazal.
Joyce Pulcini, PhD, RN, PNP-BC, FAAN
Dr. Joyce Pulcini joined George Washington University School of Nursing as a Professor in 2012 and is the Director of Community and Global Initiatives and Chair of the Acute and Chronic Care Community. With a career of over 30 years as a pediatric nurse practitioner (PNP), educator and author, Dr. Pulcini directed three nurse practitioner programs and has consistently been a leader in health care and nursing policy at local, state and national levels. Her research is on the evolving nursing roles advanced practice nurses nationally and internationally, specifically focused on nurse practitioner education, reimbursement and political advocacy and on removal of practice barriers for nurse practitioners.She is an expert on the evolving nursing roles of the nurse practitioners nationally and internationally and specifically focused on nurse practitioner education, reimbursement and political advocacy and on barriers to the practice of nurse practitioners. She led a team conducting survey research on education, practice and regulation of advanced practice nurses of APNs internationally. Most recently she has been working with PAHO on the evolving role of APNs in Latin America and the Caribbean.
Steven Purcell, MPH, RN
Steven is a registered nurse with a bachelor of arts in neuroscience and psychology from Temple University and a Master of Public Health from Boston University. He is currently completing his Doctorate in Nursing Practice with the Family Nurse Practitioner specialty from the University of Massachusetts in Worcester. For his DNP project, he is researching the evolving role of advanced practice nurses around the world. He enjoys teaching global health, technology, and information management in simulated disaster settings at the graduate level. He has field experience in El Salvador, Uganda, Ethiopia, and the Dominican Republic and has managed and contributed to program implementation and applied research in Zambia, Sierra Leone, Namibia, South Africa, Nigeria, Peru, Europe, and the United States. He has experience with qualitative research, program management, financial management, and grant writing. His greatest interest is in disaster management and improving response through technological innovation, information management, and humanitarian professionalization. He's experienced in the design and implementation of complex humanitarian emergencies in field and tabletop simulations, crisis mapping, and mHealth solutions.
Anne Sliney, DSc (hon), BSN, RN, ACRN
Eileen Stuart-Shor, PhD, ANP-BC, FAHA, FAAN
Natasha Viveiros, MPH, RN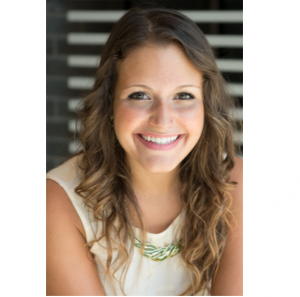 Natasha Viveiros is a Surgical Intensive Care Registered Nurse, and a recent graduate of Boston University School of Public Health. She holds a masters in Global Health, and has been involved in malnutrition and sexual education research in Nicaragua. Her focus is on quality improvement and access to healthcare in Central and South America. Natasha also served as Interim Program Coordinator for GNC.
Julie Vosit-Steller, DNP, FNP-BC, AOCN
Professor of Practice, and Director, clinical DNP and Practice Leaders. Dr. Vosit Steller is known by faculty, students, and colleagues nationally and internationally as a scholar dedicated to building partnerships that advance the nursing profession. Over the past two decades, she has established primary care clinics for medically the uninsured, established specialty services in women's health, oncology and developed clinical guidelines for nurse practitioners.
Dr. Vosit Steller is a founding member of the New England Alliance for Hospices of Hope, a practice partnership and collaboration with expert nurses in Romania. The focus of her research was to identify end of life nursing actions that contributed to dignified death for Romanian's. Having contributing to the development of an international language of palliative care nursing, her alliance with global nursing partnerships led to establishing a Foundational Course in Palliative Care for nurses in Turkey, Iraq and Iran. Her current scholarly endeavors include a practice partnership to development the nurse practitioner role in Israel.As Director of Simmons, clinical DNP program, Dr. Vosit Steller works collaboratively with faculty colleagues in the Executive DNP programs to allow students to see the value of the advanced clinical role integrated with leadership across disciplines. One of the most valuable aspects of her career has been her dedication and ability to embrace and expect quality health care delivery in clinical practice education for nurse practitioner students.

Debra Winters, APRN-BC, AACRN
Deb is an Advanced Practice Registered Nurse and Public Health professional with experience spanning 40+ years in the field of nursing and 30 years in domestic and global HIV disease management, master trainer and clinical mentoring expertise. As Senior Nurse Advisor for I-TECH, she has developed basic and advanced nursing curriculum used in many African countries and China. She works closely with in-country colleagues focusing on capacity building and professional leadership in both pre-service and in-service work. Currently, she is working with the South Africa NDOH, finalizing the national CHW curriculum she co-developed with the I-TECH SA team. In Zimbabwe, she has developed a series of case-based e-learning materials for nurses and counselors focused on HIV testing for adolescents and pregnant women, PMTCT, adherence and viral load monitoring and interpretation. She also serves as the Clinical Director for the Massachusetts Regional Partner of the New England AIDS Education and Training Center (NEAETC).
Susie Wood, PNP-BC, MPH, IBCLC
Susan Wood PNP-BC, MPH, IBCLC. Susan is an experienced Pediatric Nurse Practitioner with a background in clinical and educational settings, both domestic as well as international. Upon graduation from nursing school in 1981, her first job was in a refugee camp for a year on the Thai-Cambodian border with the Cornell Medical Team, and a career in global health nursing was launched. Upon return, she coordinated the Maternal Child S.E Asian Caseload for the Providence VNA, received her MPH in Maternal Child Health from the HSPH, and completed a Fellowship in Child Development at Childrens Hospital, Boston. She worked for 17 years as a PNP at The Martha Eliot Health Center (Childrens' Community Health Center in Jamaica Plain) with a predominately Dominican population. At MEHC, she helped develop programs to increase lactation rates, streamline newborn discharges from B & W and BI to primary care at Childrens, and supervised the Expanded Program in Immunization. She has worked as a Nurse Educator in Cambodia, Bhutan and Vietnam, and is on the Nursing Education Steering Committee for Health Volunteers Overseas. She currently serves as the HVO Project Director for their nursing program in Hai Duong, Vietnam. She is presently Adjunct Faculty at Quincy College, where she tutors and provides academic support to first year nursing students, most of whom speak English as a second language.
Yoko Chiba, RNM, MPH, PhD